Tuesday 27 September 2016
Corporate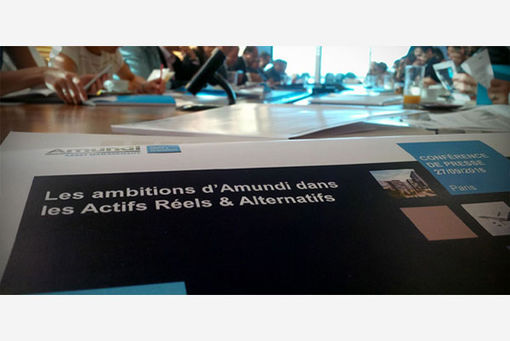 Amundi presented today its new platform bringing together its capabilities in real and alternative assets.
Real estate, private debt, private equity, infrastructure and alternative multi-management are now all part of an integrated business, bringing together 200 investment professionals in origination, structuring and management, responsible for EUR 34bn in assets (as at 30th June 2016).
With low correlation to traditional assets, AI strategies have an illiquidity premium which is attractive as we face long-term low interest rates and sustained equity volatility.
This platform has been built over recent years by attracting skilled teams from diverse backgrounds.
Amundi's power, infrastructure and financial strength are all major advantages allowing us to give European and Asian investors transparent, institutional-quality investment solutions in real and alternative assets