Discover more than 1,100 of Amundi's assets
Discover more than 1,100 of Amundi's assets
Tuesday 28 November 2017
Expertises
In September 2016, Amundi launched a new platform dedicated to real and alternative assets.
Real estate, private debt, private equity and infrastructure are part of a single, integrated division bringing together 200 experts in the organisation, structuring and management of these asset classes.
To celebrate the division's first anniversary, Amundi invites you to discover the 1,127 investments managed by the platform in just a few clicks.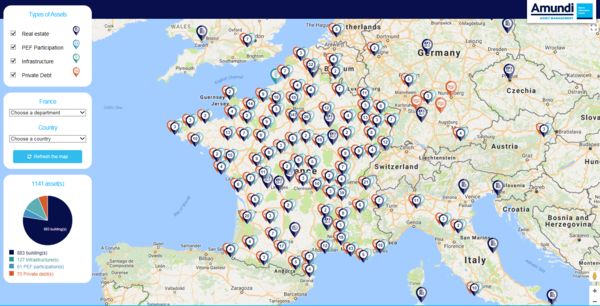 You can browse the interactive map to discover the assets managed by:
Get instant access to these four asset classes in all countries and zoom in to a specific region. Each asset has a detailed fact sheet on the investment held (or the company funded).