Biannual review of social responsibility indices
Biannual review of social responsibility indices
Tuesday 29 May 2018
Corporate
Euronext and Vigeo Eiris announce that Amundi is maintained in the 4 flagship indices, one year after its entry:
Euronext Vigeo Eiris index World 120
Euronext Vigeo Eiris index Eurozone 120
Euronext Vigeo Eiris index Europe 120
Euronext Vigeo Eiris index France 20
The Euronext Vigeo Eiris range of indices brings together the companies listed on the stock exchange that gather the agency's best opinions on their social responsibility performance.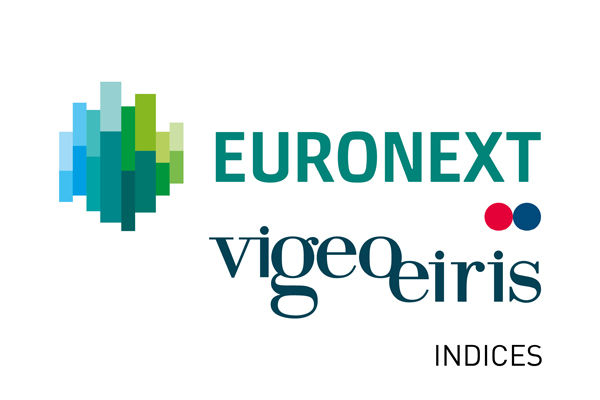 This range of indices, updated every six months, consists of 8 indices: Euronext Vigeo World 120, Euronext Vigeo Europe 120, Euronext Vigeo Eurozone 120, Euronext Vigeo EM 70, Euronext Vigeo US 50, Euronext Vigeo France 20, Euronext Vigeo United Kingdom 20 and Euronext Vigeo Benelux 20.
The Euronext Vigeo Eiris index includes the companies with the highest aggregate ratings in their reference universe. These ratings result from the weighted calculation of the overall score which reflects the absolute performance of each company with regard to all the risk factors taken into account by Vigeo Eiris in defining and assessing corporate social responsibility.
These maintainances reward once again Amundi's CSR policy, already put forward in May 2016, when Vigeo Eiris rated Amundi with the score of 66/100 (best score: 68/100, lowest: 40/100), placing the company among the best in its sector (Financial Services).
Discover our ESG policy and our SRI commitment Learn more about Vigeo Eiris