New recognition for Amundi's CSR Policy
New recognition for Amundi's CSR Policy
Monday 29 January 2018
Corporate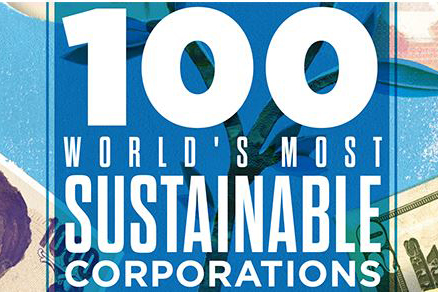 Corporate Knights, a Canadian media, released the 24th of January the Global 100 list of the most sustainable large corporations and companies.
The announcement was also revealed at the World Economic Forum 2018 in Davos, Switzerland.
Ranked for the first time by Corporate Knights, Amundi enters directly at the 6th position.
This good ranking, in the Top 10 worldwide, rewards Amundi for its commitment and performance to responsible finance and environmental governance.
The ranking is based on 17 key measures of sustainability from environmental, social, governance and financial data. The Global 100 companies hail from 22 countries and encompass all sectors of the economy with more than 5,994 listed companies.
Committed player, learn more about our engagements in developing responsible finance