The 2017 CSR Report is available
The 2017 CSR Report is available
Wednesday 18 April 2018
Corporate
Amundi publishes its 2017 Corporate Social Responsibility Report (CSR)
The objective of this report is to give a clear vision of direct and indirect impacts Amundi's activities can have on environment and society, and to highlight how Amundi is taking into account and responding to stakeholders' expectations.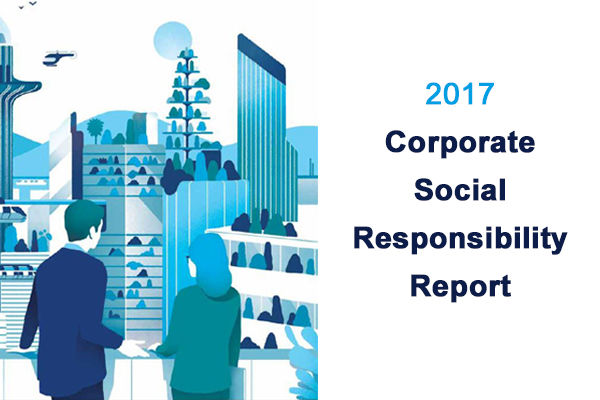 Amundi strives to reflect its sustainable responsibility in the way it conducts its business, in the way it operates and in its environment. Furthermore, in terms of the general issues inherent to asset managers, Amundi's specific challenges and the analysis of the direct and indirect impacts of its activities, the Company has made three principal commitments:
Commitment to our clients: act as a responsible financial institution
Commitment to our employees: make individual and collective development central to our responsibility as an employer
Commitment to society and the world around us: act as a community-minded, eco-aware citizen
Amundi once again proved its ability to deliver on its commitments, in terms of development and profitability. All the objectives set when the Group was listed have been exceeded within two years.
Xavier Musca, Chairman of the Board of Directors of Amundi