The IFC and Amundi green and innovative partnership rewarded
The IFC and Amundi green and innovative partnership rewarded
Monday 08 April 2019
Awards
A year after the launch of the largest green bond fund dedicated to emerging market –result of a successful partnership- the IFC and Amundi have received 3 awards for this green initiative.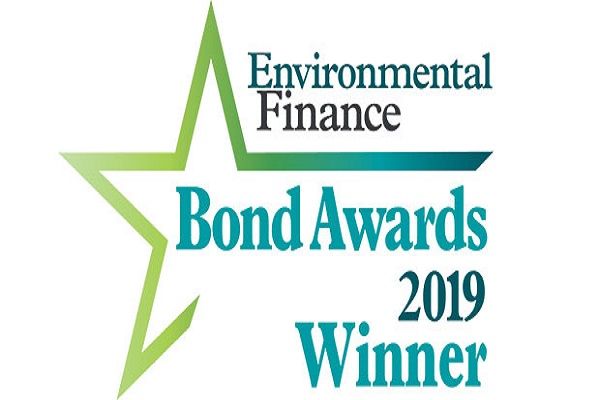 On March 2018, the IFC -a member of the World Bank Group- and Amundi -Europe's largest asset manager- announced the successful launch of the world's largest targeted green bond fund focused on emerging markets.
This green and innovative partnership resulted in the launch of a new strategy - in line with Amundi's ESG ambitions for 2021 -, which aims to buy labelled green bonds issued by emerging markets banks; hence, allowing the banks to increase their capacity to finance locally climate-friendly investments.
This landmark transaction with IFC contributes to Amundi's innovative and leading role in the climate finance space. Leveraging on Amundi's emerging market debt investment capabilities, our commitment to ESG, and IFC's unique outreach in emerging countries, Amundi Planet is a one-of-a-kind example of the potential that public private partnerships can bring to investors and to the society.
Yves PERRIER, Amundi CEO
A year after the launch, the world's largest green bond fund is ahead of schedule in its aim to deploy $2 billion into emerging market green bonds over its lifetime.
The first phase of the ramp-up worked very well. It represents a very good achievement because we have kept to the good level of yields in emerging markets, while also having good diversification – we have invested in a wide range of countries.
Frederic SAMAMA, Amundi co-head of institutional clients coverage
In addition to this great first year for the fund, the IFC/Amundi collaboration has been recently rewarded, both by the Environmental Finance and Climate Bond organizations; providing additional recognition of this great achievement, which have demonstrated unique leadership through this pioneering initiative in green finance.
The "Green finance collaboration of 2018" Award
The "Initiative of the Year 2019 for Innovative Thinking" Award
The "Green Bond Fund of the Year" Award
Read the full article on environmental-finance.com