Amundi, Responsible Investor
Amundi, Responsible Investor
Paris, Wednesday 20 January 2021
Corporate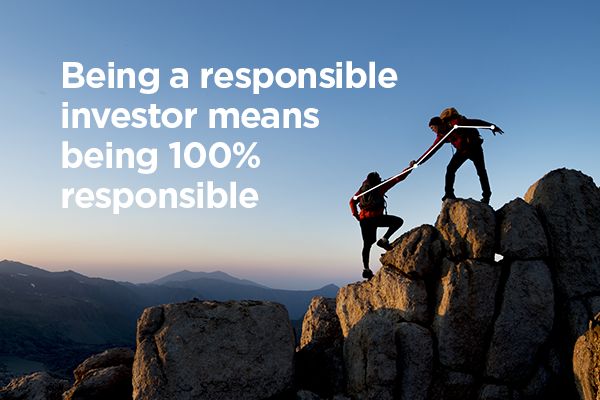 Being a responsible investor means being 100% responsible
Since its creation, responsible investment has been one of the key elements of Amundi's raison d'être.
In 2018, we drew up an ambitious plan to expand the integration of ESG1 criteria into our fund management2. As we move into 2021, we are proud to announce that we have met the goals set out in this plan.
100% of our open-ended funds2 now include an environmental and social impact analysis of the companies in which we invest3. ESG is thus core to all our activities.
What does that mean?
It means we rate companies on the basis of:
their contribution to the energy transition with a focus on the reduction of CO2 emissions established by the Paris Agreements;
their contribution to the economic development and social cohesion of the countries in which they operate.
It means we give preference to the most highly rated companies in the composition of our portfolios, while remaining under-weight, or even excluding, the lowest-rated companies.
At Amundi, we believe companies that have a positive impact on society are also those that will have better economic and market performance in the long term.
Being a responsible asset manager means working every day in the interest of our clients and society.
1. ESG: Environmental, Social, and Governance.
2. All open-ended funds actively managed by Amundi to which an ESG-rating methodology can be applied.
3. Find details on Amundi's ESG analysis and management policy below
---
Document