Paris, Monday 10 May 2021
Communication Financière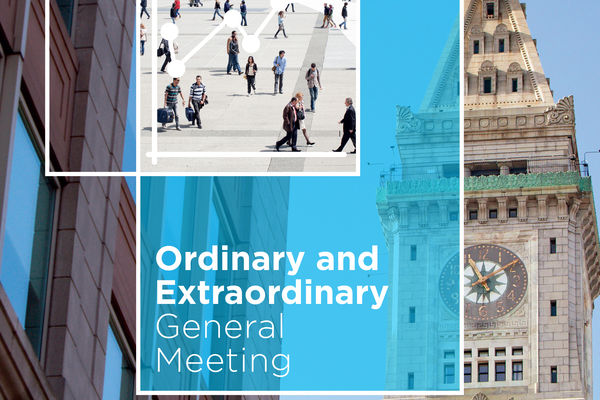 The General Meeting of Amundi shareholders was held on Monday 10 May 2021 without the physical presence of the shareholders and other persons entitled to attend.
Shareholders had the opportunity to attend and participate in the General Meeting remotely and live, and in particular to vote on the draft resolutions and to ask questions during the discussion period opened by the Chairman of the General Meeting.
With a quorum of 89.57%, the General Meeting approved all the resolutions proposed by the Board of Directors, with an average percentage of 97.5%. Detailed voting results of the AGM are available in the General Assembly section .
Following the General Meeting, the Board of Directors has decided on a capital increase reserved for employees which is expected to take place in June and July 2021, with the completion date scheduled for 29 July 2021. This is the fifth increase since Amundi was listed on the stock market in November 2015. This offering will strengthen employees' sense of belonging and will be carried out within the framework of the authorisation voted by the General Meeting in May 2021.
In addition, as announced last February, the Board of Directors decided to change the governance structure following the General Meeting:
Valérie Baudson was appointed Chief Executive Officer of Amundi, replacing Yves Perrier;
Yves Perrier was elected Chairman of the Board of Directors of Amundi, replacing Xavier Musca.
---
Document