Paris, Tuesday 02 November 2021
Corporate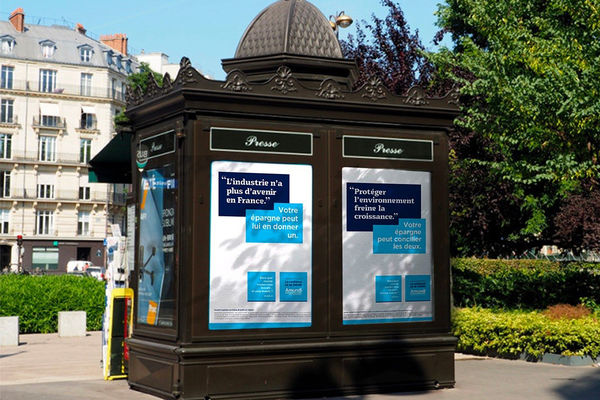 On the occasion of the COP 26, Amundi launches its new corporate advertising campaign.
At Amundi we hold one conviction: if we want to change the world, we need to take responsibility and be the agent of change.
Since the announcement of our first ESG ambitions in 2018, Amundi has regularly advertised its commitment to responsible investing through corporate & product ads. Today we want to go to the next level and address a broader audience. On the occasion of the COP 26, Amundi is launching a new campaign to show us how we can all concretely act, thanks to our investments.
Called « The 2 Worlds », the campaign opposes a world made of shocking fatalistic thoughts/views on climate, gender equality or industry and another world, Amundi's world, where people's investments have the power to change things.
The ad concludes with this call to action:
Choose the world you want to invest in and to be invested.
Dans quel monde voulez-vous investir… et vous investir ?
In che mondo vuoi investire... e impegnarti in prima persona?
In welche Welt wollen Sie investieren?
¿En qué mundo quiere invertir… e implicarse?
This campaign, with its speech bubble format, will be voiced over on radio, appear outdoor but also in the press, on internet and social media in Europe in France, Germany, Italy, Austria, Spain, Switzerland.