#AmundiWIF19 – The Amundi World Investment Forum comes back!
#AmundiWIF19 – The Amundi World Investment Forum comes back!
Thursday 06 June 2019
Corporate
The Amundi World Investment Forum, major event of the financial sector, comes back for its 9th edition on the 13th and 14th of June in Paris.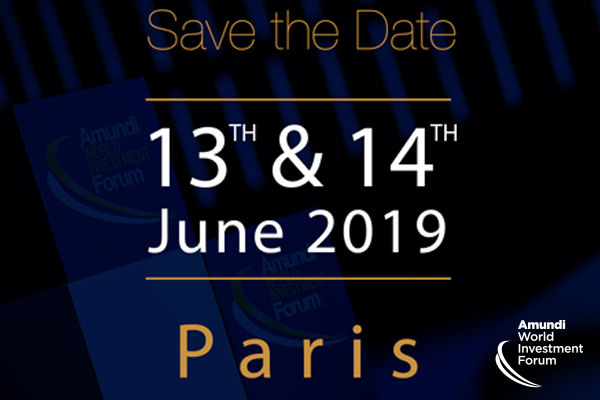 This year again, more than 400 clients will be able to assist to well-known speakers' interventions. Among others, personalities such as John F. Kerry, Carmen Reinhart, Richard Thaler, Natacha Valla, François Villeroy de Galhau and Sir Simon Fraser will discuss on the thematic "The New Frontiers are here, whether we seek them or not."
Since its first edition 9 years ago, the Amundi World Investment Forum brings together well-known figures of the economic and financial industry, such as Janet L. Yellen, Joseph Stiglitz, Nouriel Roubini, John Lipsky, Paul Volcker, Angus Deaton, etc., for 2 days of debates and conferences about tomorrow's economy.
Learn more about the Forum since its creation
As every year, to not miss a thing of these 2 days, the event will be live on Twitter with the dedicated hashtag #AmundiWIF19 and on the website ; do not hesitate to send your question prior to the forum and to interact with the posts!