Launch of the Green Credit Continuum programme
Launch of the Green Credit Continuum programme
Tuesday 09 July 2019
Corporate
On July 9th at the International Finance Forum organized by Paris Europlace, the European Investment Bank –EIB- and Amundi have announced the official launch of the « Partnership to expand Green Finance in Europe ».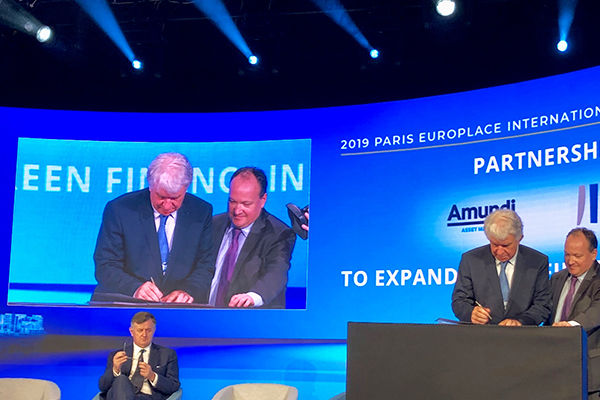 A year after the formation of the strategic partnership with the International Finance Corporation (IFC) to develop green finance in emerging countries, Amundi is taking another step towards the funding of the ecological transition and development sustainable finance.
With a view to deploying the new financing needed to meet the Paris Agreement targets in the EU, this partnership, centered on the Green Credit Continuum Project (GRECO Project), aims to foster the development of the green debt market beyond the existing green bonds, supporting small-scale green projects, and financing SMEs and mid-caps.
We are very honoured to sign this partnership with the EIB. It offers a particularly innovative investment solution to institutional investors wishing to help finance the energy transition and diversify their sources of yield in a low interest rate environment. A responsible investment pioneer, Amundi is therefore strengthening its contribution to combating global warming.
Yves Perrier, Amundi CEO