Launch of the One Planet Sovereign Wealth Fund Asset Manager Initiative
Launch of the One Planet Sovereign Wealth Fund Asset Manager Initiative
Monday 15 July 2019
Corporate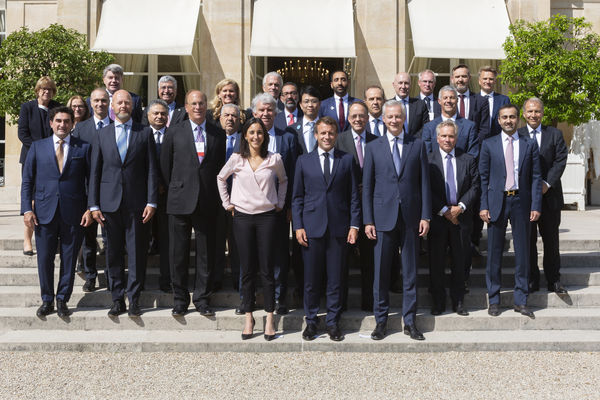 On July 10, 2019, 8 asset management companies, including Amundi, responded to the call of Emmanuel Macron, and founded the One Planet Sovereign Wealth Asset Manager Initiative, at the Palais de l'Élysée in the presence of the French President.
The aim of the initiative is to support the members of the One Planet Sovereign Wealth Fund in their implementation of a common framework to accelerate the integration of climate risk analysis into portfolio management.
We are thrilled that SWFs are engaging in climate change. This is fully aligned with Amundi's position that has prevailed for years. And this is perfectly normal as we both share long-term investment horizons and duties to generate the best performance for our beneficiaries over the long-run.
comments Yves Perrier