Operating Principles for Impact Management
Operating Principles for Impact Management
Thursday 18 April 2019
Corporate
On Friday 12th of April, the IFC, a member of the World Bank Group , announced that 60 investors are adopting the Operating Principles for Impact Management—a market standard for impact investing in which investors seek to generate positive impact for society alongside financial returns in a disciplined and transparent way. The Principles bring greater transparency, credibility, and discipline to the impact investing market.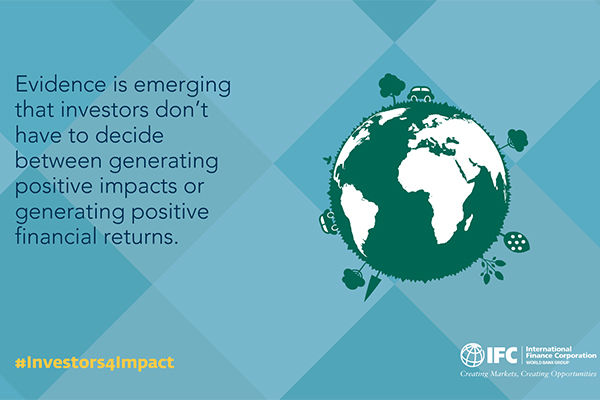 Amundi is proud to be a first adopter of the Operating Principles for Impact Management. These principles will change the landscape of impact investing by creating a common market standard for all.
The organizations adopting the Principles collectively hold over $350 billion in assets invested for impact, which they commit to manage in accordance with the Principles.
Future investments for impact will also adhere to the Principles. The Principles provide a clear common market standard for what constitutes an impact investment, addressing concerns about "impact-washing."
IFC led the development of the Principles, in collaboration with leading asset managers, asset owners, asset allocators, development banks, and financial institutions, including a three-month public stakeholder consultation.
Learn more about Amundi ESG ambitions
Learn more about the Operating Principles for Impact Management