Success for Amundi at the Global Investor Awards
Success for Amundi at the Global Investor Awards
Paris, Thursday 04 July 2019
Awards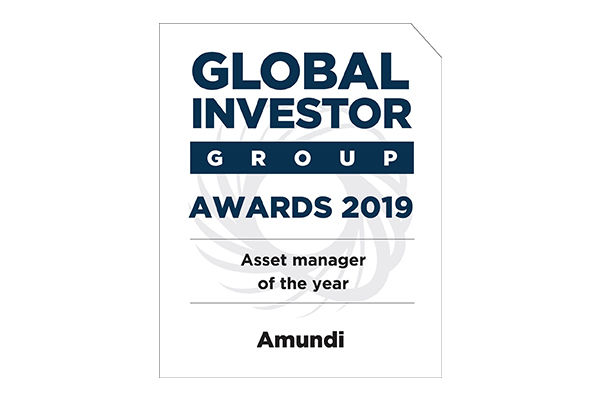 On 3rd July, Global Investors, UK based Euromoney's flagship magazine, focusing on the global asset management industry, held its 18th edition of the Global Investor Awards in London at the Leonardo Royal Hotel.
During the ceremony, Amundi received 3 prestigious awards:
Asset Manager of the Year for Amundi
CEO of the Year for Yves Perrier, Amundi's CEO
Smart Beta Manager of the Year
The judging panel consisted of experienced individuals in the industry. The judges were presented with a shortlist of 3 nominees per category, selected by the Global Investor team. The judging panel looked for managers, individuals and products that have demonstrated notable achievements over the past 12 months, delivering improved performance, innovation and standout service for clients, partners and organisations.
The CEO of the Year award has a slightly different methodology, as it is the only award decided entirely by the Global Investor editorial team. Feedback on the application highlighted the breadth of Yves Perrier's achievements and execution of Amundi's strategy, as well as the "outstanding quality" of the submission.