Crédit Agricole: €20 million to help the Elderly
Crédit Agricole: €20 million to help the Elderly
Paris, Wednesday 08 April 2020
Corporate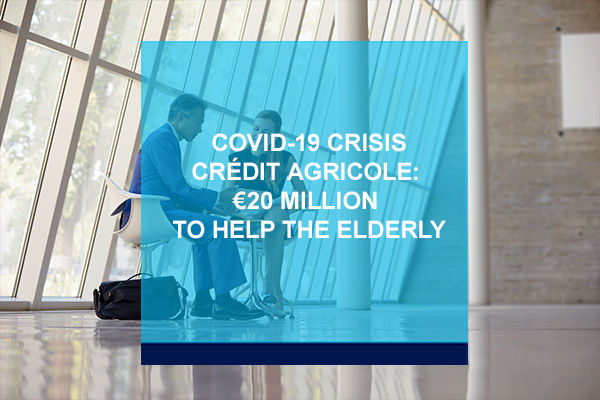 Facing an unprecedented health crisis, Crédit Agricole, majority shareholder of Amundi, commits €20 million to finance essential measures for the elderly, to protect them and enable them to keep in touch with their loved ones.
Carried by the Fondation Crédit Agricole Solidarité et Développement, among others, the fund will be used to finance emergency aid including:
basic equipment for caregivers, in long-term care ("Ephad") or at home: masks, gels, wipes and screening tests.
digital tablets to maintain links between the elderly in long-term care and their families.
The fund will also be used to finance local projects initiated by local actors, in order to support the elderly in long-term care or at home.
Older people are the most vulnerable to the Coronavirus. In long-term care or at home, they need to be looked after and supported more than ever.
This solidarity fund for the elderly will also be open to voluntary contributions from Crédit Agricole Group employees and elected representatives.
Philippe Brassac, Chief Executive Officer of the Crédit Agricole S.A. Group, and Xavier Musca, Deputy Chief Executive Officer of CASA and Chairman of the Board of Directors of Amundi, and Yves Perrier, Amundi's CEO, have decided to waive half of their variable compensation, approved by the Board of Directors on 11 February for 2019, in order to contribute to this solidarity initiative.