Creation of Amundi Technology
Creation of Amundi Technology
Paris, Wednesday 03 March 2021
Expertises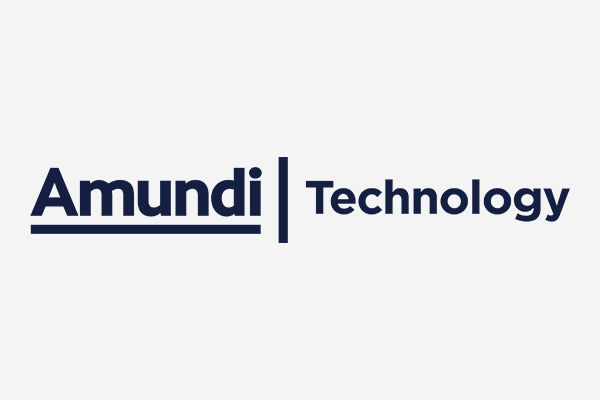 A new business line dedicated to technology products and services
Amundi announces the creation of a new business line, Amundi Technology, aimed at accelerating and expanding the sale of technological solutions for Asset managers and players in the saving industry.
Amundi Technology offers Cloud-based software, benefitting from Amundi's technological resources and a deep understanding of the increasingly complex issues facing asset management companies:
Alto* Investment, a flexible platform covering the full spectrum of needs for the asset management industry;
Alto* Wealth and Distribution, offering a range of Discretionary Portfolio Management and Advisory solutions for Private and Retail banks; and
Alto* Employee Savings & Retirement, a consolidated front-to-back management platform dedicated to retirement savings
This complete "front-to-back" offer is based on Amundi's technological expertise and skills, with 700 experts spread over two hubs (Dublin and Paris) and teams located in 19 countries, including Amundi's main centres in Europe, Asia and America. Amundi Technology will benefit from Amundi's recognised ability to implement software and transform operational models, whether for its own needs - such as through Amundi's mergers (acquisition of Pioneer Investments, integration of Sabadell AM in Spain, creation of the Amundi BOC joint venture in China)- or for external clients. To date, Amundi's solutions have already been deployed to 24 clients in Europe and Asia, including 11 in 2020.
Asset managers and players in the savings industry need to respond to client needs and review their technological infrastructure. The Covid-19 crisis has underscored these challenges even further. Amundi Technology therefore supports clients through this technological transformation, while benefiting from turnkey solutions based on first-class technologies, complemented by "à la carte" services.
This new business line, which we expect to generate €150 million in revenues within five years, will be a new growth driver for Amundi Group.
Technology is a key point of differentiation and development for financial institutions. Amundi has had strong growth over the last ten years thanks to this firm belief, by continuously investing in talent and infrastructure. As such, we have committed to creating a dedicated business line for asset managers, institutional investors, and all those within the savings industry.
comments Yves Perrier, Amundi CEO.
Learn more about Amundi Technology
About ALTO*
ALTO* is a portfolio management system developed by Amundi, covering the entire asset management value chain. The integrated, cross-functional platform covers IBOR-based portfolio analysis and simulation, order booking and execution, compliance, middle office, risk, performance and reporting. ALTO* benefits from an open architecture model with continuous updates and innovations, using innovative technologies (Machine Learning, Artificial Intelligence, end-user programming, etc.). The platform is available in a private cloud for asset managers, insurance companies, pension funds and family offices, in combination with services.