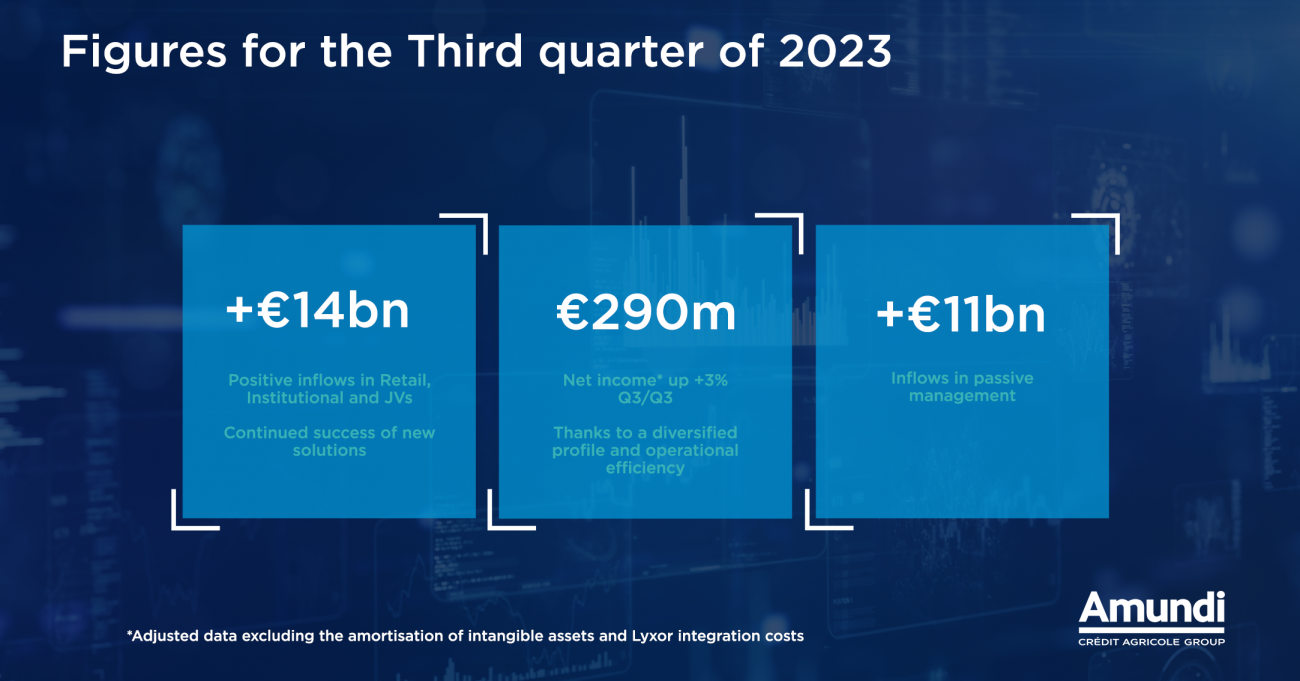 On Friday 27th of October, Amundi publishes its results for the third quarter of 2023, with net income of 290 M€1,2 up +3% vs. third quarter of 2022.
This result can be explained, on the one hand, by a new increase in revenue, notably due to good resistance of management fees, and on the other hand, by its operational efficiency, with expenses increasing more moderately than revenue, in a context of inflation.
Assets under management reach €1,973bn at 30/09/2023, up on the quarter and over one year.